For the Sea Goddesses,
the Women who move to the rhythm of the Waves,
who carry the heat of the Sun in their Hearts
and understand the messages
of Healing Waters…

One night I had a dream.
A dream in which the Sea washed up
an entire collection of Malas
on the beach.
Treasures from the Ocean.
Jewels that wanted to be born.

I asked the Water about the messages
these Malas were carrying
Because I know that stories
have a healing effect on our Souls.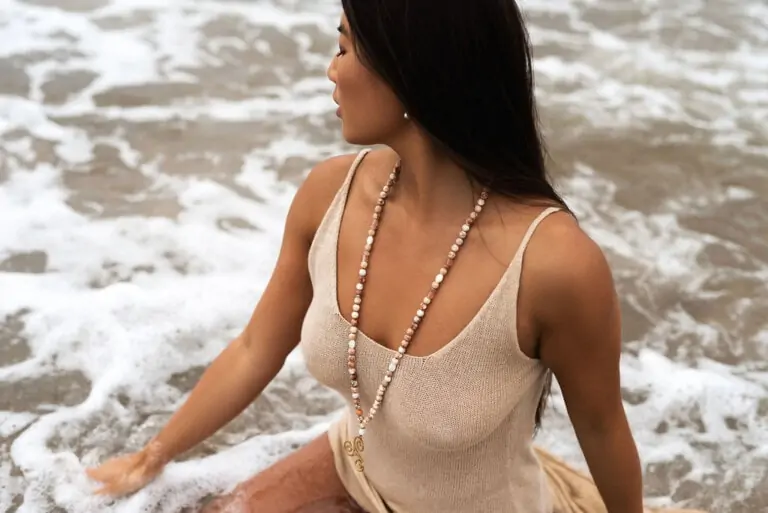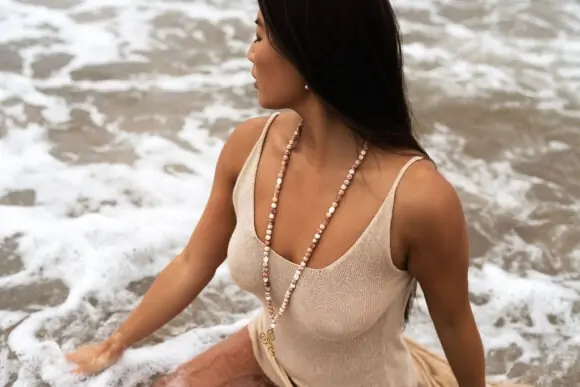 Several dreams followed in which the Ocean
answered in her own flowing way.
She spoke about transformation, about listening deeper, about moving with our undulating nature,
about coming home to change,
about pure strength and gifts from the deep.
And all in such an unconditional way,
nurturing and gentle.

All those stories are woven in the Malas.
Every Mala in this collection is unique
and carries her own story.
Listen and let yourself be touched by her beauty and wisdom.


In these Malas I used several materials.
Gemstones like Sunstone, Moonstone and Amazonite…
Treasures from the Sea,
like Driftwood that I found near the Dutch Coast,
Pearls, Shells and Mother of Pearl
And colourful materials from all over the world,
Java glass beads, Sari Silk tassels,
beautiful pendants…

The Mala's are handcrafted.
Knotted with chants and intentions.
Sealed with fire and a sacred prayer.
Blessed by the magnificent Ocean.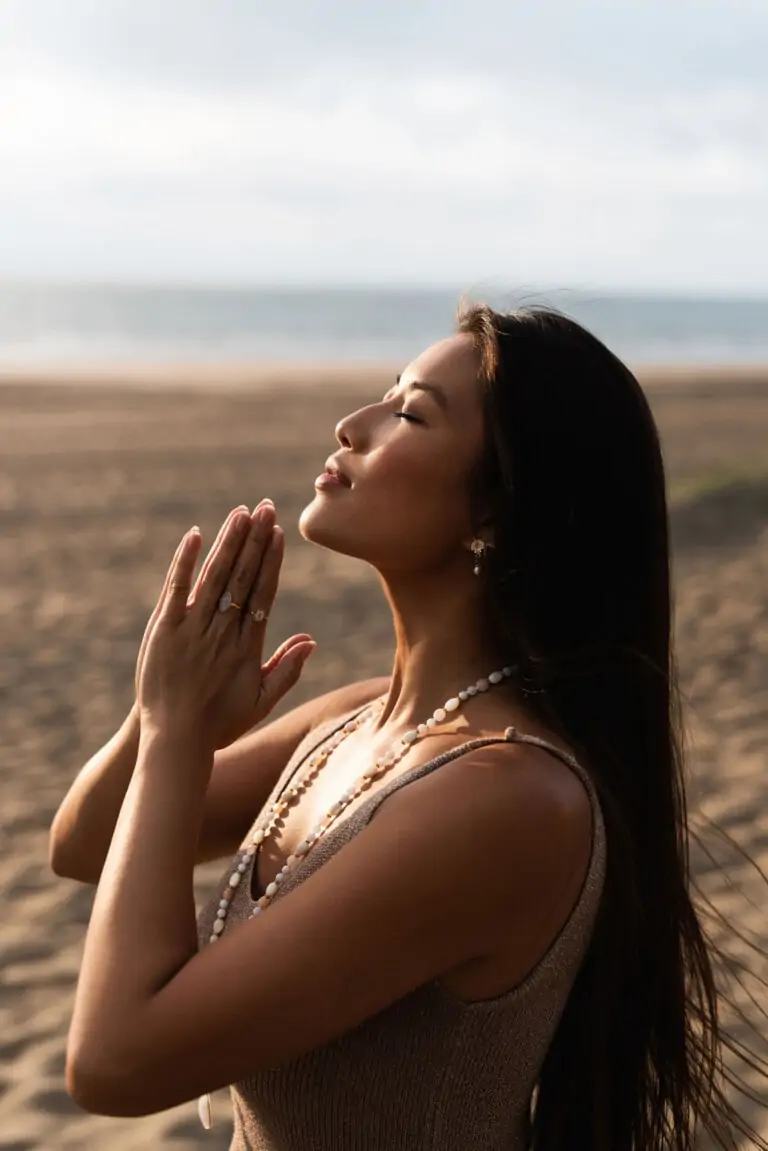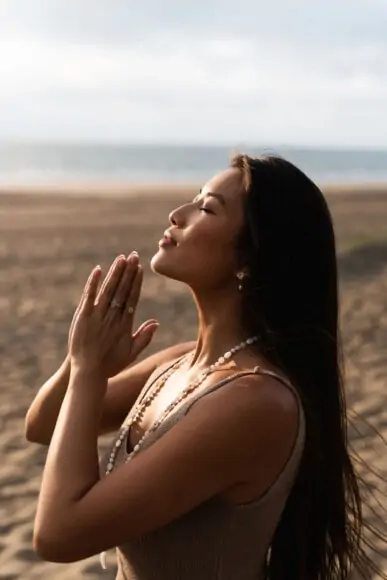 You can find the entire collection in my webshop.
Discover which Mala is calling you.

May every piece of jewelry transmit
the healing powers of the water
and that it may support you to hear the call
of your inner waters and flow from that.


I took a sip and saw the vast ocean.
Wave upon wave
carressed my Soul.

-Rumi

Dreamteam:
The beautiful pictures are made by Mandy Aileen Photography.
The fantastic model on the pictures is Lin He Yu.